Toronto's New Breastfeeding Policy
The Canada eZine - Motherhood
---
This Website is Best Viewed Using Firefox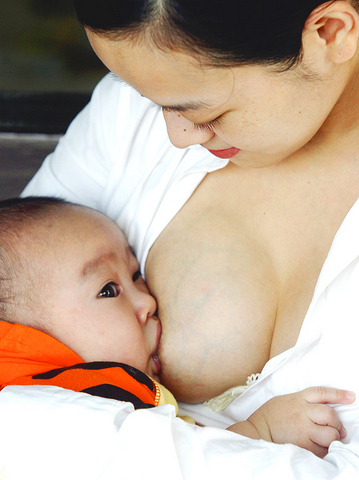 Toronto to begin open policy on Breastfeeding
TORONTO - Toronto wants to ensure new mothers feel welcome openly breastfeeding at libraries, community centres and other city-owned facilities.
A new policy on public breastfeeding on city property is scheduled to go before the Board of Health today.
"I'm hoping what it will do is send a strong statement out to new mothers and to all city employees that this is every mother's right," said Joanne Gilmore, manager of the healthy families program at Toronto Public Health.
The city already has a policy guaranteeing all mothers the right to breastfeed at municipal facilities, but the 2001 document is geared toward city employees and unavailable on Toronto's official website, Gilmore said.
If council adopts the new document, the pro-breastfeeding rules will be extended to the city's agencies, boards and commissions.
Although the Ontario Human Rights Commission has already ruled women can breast-feed anywhere they please, Gilmore said a lingering squeamishness about the practice means the city has to make mothers' rights crystal clear.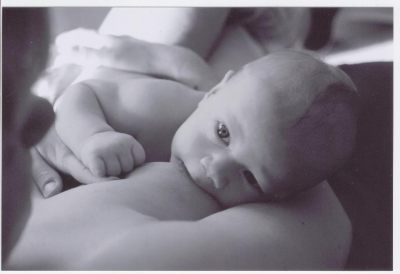 "It is getting to be more accepted, but there are still people who freak out over it and don't think it's appropriate. They see it as a nudity thing," Gilmore said.
The report that will be considered today deals only with breast-feeding on city property, not in such private places as restaurants or theatres.
Another staff report, expected in September, will suggest ways to support public breast-feeding in the private sector, including the creation of a "breastfeeding-friendly" sticker for all public places.
The Region of Peel already has a similar strategy for restaurants. At the end of last year, Peel mailed window decals declaring support for "breastfeeding anytime, anywhere" to every sit-down eatery in the Toronto-area cities of Mississauga, Brampton and Caledon, Ont.
The package also included practical guidelines for restaurant employees who receive complaints about women breast-feeding at the table.